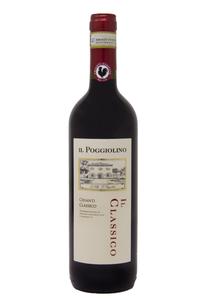 This wine is the maximum expression of Sangiovese, symbol of Chianti Classico. It is combined with a historic autochthonous wine, the "Colorino", harvested and vinified separately due to differences in maturation. The two different masses are assembled before aging in oak barrels which contribute to the creation of a great and traditional Chianti Classico; the bottles of the private collection ranging from 1965 to today are evidence of this.
Fruity, fine, pleasant, with good balance and good drinkability, freshness and balanced aging.
COLOUR: Intense ruby ​​red with violet reflections.
AROMA: Fruity, with typical notes of classic ageing.
CHARACTERISTICS: Warm, full-bodied, with good freshness, harmonious, velvety.
- ROBERT PARKER WINE ADVOCATE 89/100
- FALSTAFF SCORE: 91/100
0.75L Bordeaux bottle